The ever fashionably-forward demoness Vasha Ildor poses for me in a casual, dark ensemble loaded with accessories that lash up an edgy, inviting look. I am always so in awe of the stuff this woman finds...she's in touch with the darker side of SL fashion, that which we don't see enough of in fashion blogging! Vash models my brand new extended line of Glossy Eyes (formerly only in red and black, now in all 24 crayola-cool colors) in the shade "paranormal", available OCT 1st at the new store. Mmm. LOVE IT!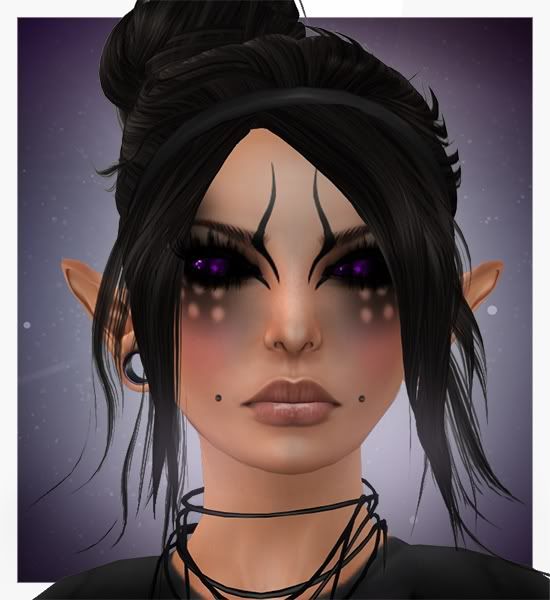 Credits:
Hair - Maitreya Saar - Charcoal
Face Tats - La Malvada Mujer - pois moderno #5
Eye Makeup - Nuuna's makeup v4 1.
Piercings - .HoD. - Dimpled - Graphite
Necklace - .HoD. - The Crosary (Ropes Only)
Illusions - Cord Wraps Necklace
Ears - AITUI: (Type 2) Stretched Ears - Small Fantasy
Skin - [ATOMIC] Skin Audri_Caramel - Crow2
Lashes - Mstyle Lashes - Elf
Eyes - Ibanez Glossy Eyes - Paranormal
Photo and Editing - Annie Ibanez